Conflicts Provide Opportunities For Deepening Relationships
Subscribe to Dave's Blog!
Get Dave's weekly blog post delivered to your email inbox.
Conflicts Provide Opportunities For Deepening Relationships
Encourager-In-Chief:
December 8th, 2021
While most people don't look forward to conflicts, there is much that can be gained by handling them properly. It's very easy to get sucked in and overcome by emotions. However, if you will take the time to genuinely listen to and hear the other party, it's very likely that a conflict can be very healthy.
The most obvious thing about a conflict is that there can be more than one opinion on the same subject. As Tony Robbins said, "No matter how thin you slice it, there are always two sides." Therefore, the first benefit of a conflict is learning that there is more to a subject than meets the eye. If you investigate further, you may be grateful for what the other perspective offers you.
Second, the fact that somebody opposes your ideas may mean that you have overlooked a better solution to a given problem. By actively listening to your counterpart, you can gain a perspective that you may not have considered in the past and benefit by gaining new insights.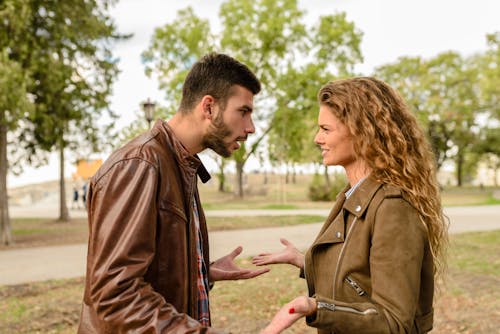 Third, conflict forces us to be open-minded as we seek to understand why someone else holds a different position than our own. When we learn to consider other people's input, and not just our own, we become more valuable to our organizations and more suitable as leaders.
Fourth, if you find yourself in a situation where your opinion has been genuinely challenged, thank your counterpart for opening your eyes and giving you a greater perspective than you originally had. You might just find that you've won over a friend for life.
The best alliances are usually the result of two different parties with different ideas and the same goal. By working together, the two of you can create ideas the world might otherwise never know. The next time you're facing a conflict, seek a resolution that will result in a synergy of minds.
Ten percent of conflict is due to a difference in opinion and 90% is due to wrong tone of voice

- Via Mariz
This excerpt is taken from the Conquering Conflicts with Difficult People seminar. I encourage you to register for the 2022 24th Season Opening seminar, Conquering Conflicts with Difficult People on Thursday, January 20, 2022 from 9 AM to 12 noon Eastern Standard Time at Melhorn Manor in Mount Joy, PA. This event will also be available through live streaming.
Communication Excellence II: Conquering Conflicts With Difficult People
VIEW SEMINAR