Simple Keys To Organizational Skills
Subscribe to Dave's Blog!
Get Dave's weekly blog post delivered to your email inbox.
Simple Keys To Organizational Skills
Encourager-In-Chief:
October 13th, 2021
Make them pay off for you.
If there was ever a time when we needed more organization in our lives it's now. The good news is that you have the ability to really regain control over your time and your day. It just requires a little bit of planning. The best way to get started is to prepare a list of the projects you are most interested in completing. Some of these products may be "one-time only" projects. Others may be recurring projects. It's good to know into which categories each of your projects fall.
For "once and done projects," it's important for you to prioritize their sequence. Decide which is the most important for you to complete first. Be sure that you have another project "on deck" and ready to go when you finish the first one or, if for some reason, it gets stalled before completion.
If you're going to have recurring projects, it is good to have a system in place. The best way to approach this is to know how frequently you have to do any given task. For example, if you have to run your payroll, it's going to have a steady frequency to it. It's either going to be weekly, biweekly, bimonthly, or monthly. Whatever it is, nothing else is more important than making sure that your payroll goes out on time.
By the way, some tasks are too important or daunting for you to "squeeze in." Don't squeeze in your payroll. Delegate it to someone in your organization or hire a payroll service to make sure that this activity takes place on schedule.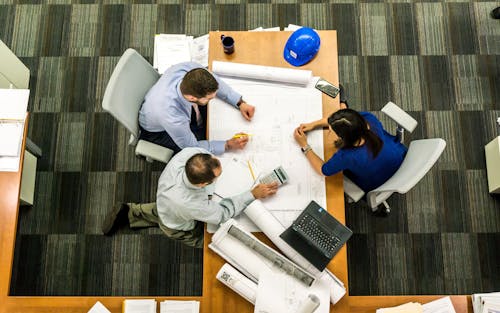 A task like doing your taxes is also important but they only have to be done quarterly. If you're not a CPA, this is a great task to delegate to someone who is.
You might want to create a routine for when your routine tasks need to be completed. This is especially important if you are a sole proprietor or if you work from home because, in many cases, you don't have any outside accountability. To do this, set up a scheduling system either on your computer or on your calendar to make sure that nothing falls through the cracks.
The more tasks for which you are responsible, the more sense it makes for you to be using a system. Invest the necessary amount of time to set yours up properly and it will payoff for you in a big way.
A good system shortens the road to the goal.

- Orison Swett Marden
This excerpt is taken from my seminar Organizational Excellence I: Simplify Your Systems. I encourage you to register for my exclusive live Zoom seminar presentation of Organizational Excellence I: Simplify Your Systems on Thursday, November 4, 2021 from 9 AM to 12 noon eastern standard time.
Organizational Excellence I: Simplify Your Systems
VIEW SEMINAR