Subscribe to Dave's Blog!
Get Dave's weekly blog post delivered to your email inbox.
Sharpen Your Focus
Encourager-In-Chief:
October 6th, 2021
It's the key to your success.
In a world filled with distractions, it can be sometimes very difficult for us to concentrate on anything to the point where we can master it. However, there are some very simple steps you can take to sharpen your focus and get greater results from your efforts. The first thing you need to do is to select something on which you want to focus. Make sure it's something that you feel strongly about because you will be investing a lot of your time and energy honing your skills.
Second, remember that success leaves clues. In other words, when taking on a project in which you want to excel, look around and see who else has done something similar in the same field. Today, resources abound and there is no shortage of places to gain knowledge from those more experienced than you in a particular activity.
Third, do your research. Find out what works and what doesn't work. By doing this upfront, you will save yourself endless time and money by avoiding mistakes that have already been committed by others before you. Think about buying a recreational vehicle. Nobody buys an RV on a whim. They do extensive research to learn everything they can before plunking down the money for such an expensive investment.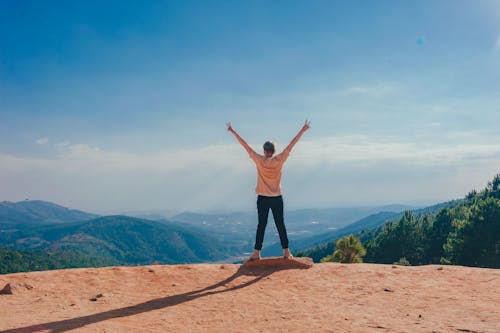 I recently started coaching a gentleman whose business is building decorative ponds. This is a luxury I have wanted for long as I can remember. It didn't take me long to know that I wanted him to build a pond on our property. The more time I spent in his company, the more we talked about ponds and the more I wanted to have my own pond. Once I was able to convince my wife that we should have a pond, I began researching as much as I possibly could about building a pond. One thing became very clear to me from listening to people who already had ponds; all of them said they wanted their ponds bigger after they put them in. The average person rebuilds the pond twice after its originally installed. That let me know that I would want my pond to be bigger upfront to avoid making that same mistake.
Whatever it is that you're planning to study, if you invest upfront to focus on what works and learn everything you can from those who know more than you, it will pay off in big dividends when it comes time for you to pull the trigger on your project.
You don't get results by focusing on the results. You get results by focusing on the actions that produce the results.

- Mike Hawkins
This excerpt is taken from the Focused on Success! seminar. I encourage you to register for the Focused on Success! seminar on Thursday, October 21, 2021, from 9 AM to 12 noon Eastern Standard Time at the Comfort Suites in Manheim, PA.